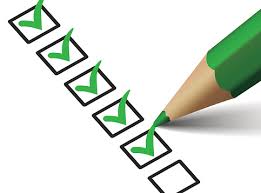 If you have never bought a home before or it has been a long time, it can be challenging not knowing where to start and what happens next!
I'm going to guide you down the absolute best pathway to buy your new home!
1. GET PREAPPROVED!
This is so very important! Calling a lender FIRST is the best way, TRUST ME! Not only will you then know your price range, but you will also be ready to make an offer as soon as you find your dream home! The market is changing to where buyers have to act faster than before and most sellers will NOT take their home off of the market for you without seeing proof that you're preapproved. You don't want someone else to beat you to the house you want because they have a letter and you don't do you? Talking to a lender will also let you know your rate, what type of loan you are getting and how much your payments are going to be.
2. HOOK UP WITH A REALTOR!
Not just any REALTOR, me!
 seriously though, you do need to make sure it is one that will be looking out for YOU and not their pocketbook. Good realtors know what is on the market as soon as it hits and I usually set my buyers up through the MLS to be notified ASAP. Even better realtors can contact you BEFORE it hits the open market and give you first look. Make sure it is an agent that you feel comfortable around and feel like you can trust. Also, make sure they can accommodate your schedule to ensure you are looking when you can and are able to write an offer as soon as you find one so that you aren't waiting around for THEIR schedule to open up and make you miss out. Sit down with them and tell them what your needs and wants are.
3. FIND YOUR HOME!!
Go! You're ready! Find one and sit down with your agent and write an offer! Make sure they explain to you what you are signing!
4. YOU"RE UNDER CONTRACT!
Your agent will send the contract to your lender. Keep up with your lender and anything they need, get it to them as fast as possible! From contract to closing, itll take anywhere from 30 days to 60 days.
5 INSPECTIONS!
In the contract, make sure you have an inspection contingency. In our board contracts you have 20 days to get inspections done. Some bank repos allow 10-15 days. I highly encourage inspections. A few hundred dollars could be saving you thousands or tens of thousands even! Once inspections are done, you can ask for repairs from the seller. This also has to be done within that inspection contingency deadline. If the property is being sold AS IS seller to no repairs, then the inspections are more of a checklist and to ensure that anything needing fixed is something you can handle on your own.
6 REMEMBER TO KEEP UP WITH YOUR LENDER
Don't be a slacker! Also, Don't you dare go buy a car or open a new credit card before closing!!
7. APPRAISAL
Your lender will send an appraiser out to ensure the value is there based on condition of the property. VA is stricter on condition than FHA. FHA is stricter on condition more than a conventional loan appraisal.
8 FINAL WALKTHROUGH
This is done right before closing. This is to ensure you are happy with the condition of your home and to make sure the repairs the seller had agreed to are done.
9 CLOSING DAY!!! YAY!
The day has finally arrived!! You will sign a huge stack of papers and get your keys!!
Your realtor will have a lot to tell you more in depth with each of these steps. It's very important to listen to them. If you picked one you trust and that is looking out for you, they are doing just that!
Any questions??? As always, feel free to just ask!! Thank you for reading and happy buying!