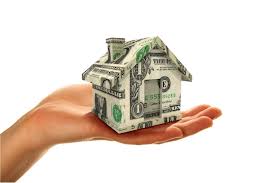 The answer is no. 
I've had alot of sellers mistakingly believe that they can "break even" by selling their home for what they owe plus the cost of commission.This is NOT true..I always do a "proceeds sheet" for my sellers at the time of listing, when they get an offer, and when they reduce the asking price. I can't imagine NOT doing this for my clients simply because alot of people dont know all of the costs associated with selling,The proceeds sheet shows all of your costs subtracted from the selling price so you'll know about how much you'll be getting at closing. I've heard of closings falling through at the last minute because the seller didnt have enough money to bring to the closing table, as they thought they were going to break even. This tends to happen with sellers who have refinanced or that bought at the top of the market and haven't paid down the mortgage enough.Let me go through a seller's costs for you now...
Your Mortage balance
Look at your last statement and round up to the next number. Whatever your payoff says on your statement, it will not be exact. Your mortgage holder will want their interest through to the end of the month, so round up. It's always better to be safe than sorry. Make sure to count any other mortgages you have on your property-- if there are any.
Title fees
These fees depend on which title company you are using. These fees include the document prep, deed prep,document stamps, title insurance & search and any unpaid sewer leins or any other leins on the property. A pretty safe number to figure is about $1500.00, depending on the price of the house too, this is a pretty close number, give or take a couple hundred.
Taxes
This is a tricky one and depends on the state you are selling in. In Illinois, we pay our taxes in arrears, meaning we pay behind. In example, It's May of 2016 and as of this moment, the last tax bill we have is 2014's. So, here is what we do at closing, we prorate.  The seller has to prorate and credit to the buyer the amount of taxes till the date of closing. Once we close, you will not have to pay those tax bills coming out, you already gave that to the buyer.  Let's say the last tax bill available was $1200.00 , and we are closing May 31st. The last tax bill that had been paid was 2014, so we will have to pay 2015 and Jan-May31st of 2016. That would be $1200 (2015) + $500 (Jan-May)  Taxes will be $1700.00 taken from your proceeds/charged to you at closing. If you have an escrow account,(an account that your taxes and insurance from your monthly payment goes into) your mortgage company will mail what's in it, to you after closing and you'll get that wihtin a few weeks time. 
Commission
 This is whatever your wonderful agent is charging you!This amount is listed in the listing agreement that you will have signed at the time you lsited your property. If you are selling without an agent, you will have zero commission, unless you are paying a buyer's agent.
Any Extras
If you agreed to pay the buyer's closing costs or pay for a home warranty, these are examples of an "extra".
This sums up the costs of a seller! Every transaction is different, If  you have any questions, just ask!
Thanks for reading! ~~ Amy Sujanani