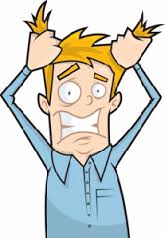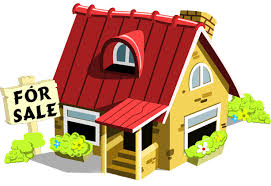 Want it straight? I work with ALOT of buyers & I show ALOT of houses. Here is what I tell my sellers to prepare for selling.
MAKE SURE YOU CAN DO THIS!!
Are you going to buy a new house? GET PREAPPROVED! Other wise, you may not have a place to live after you've sold. Call a lender and make sure it is going to be something you can do. KNOW WHERE YOU ARE GOING!!
DON'T GO OVERBOARD!!
Especially in today's market. Home values are on the rise, but don't sink a ton of unnecessary money into your house that won't be a benefit. For example; If the bathroom is ok and not horribly ugly, leave it alone. It doesn't have to be a "dream bathroom" with granite countertops and marble tile for it to sell. My sellers are usually surprised that I don't suggest they repaint the whole house and remodel everything before they sell it. Make sure each room looks nice. If the paint is barf orange, change it. Wall paper is a big turn off for buyers. If the carpet is worn and disgusting, replace it. Same with any other kind of flooring, paint or surfaces. You want it to sell. Of course the better it looks, the more money you will make. You just have to be careful on what you put your money into. Don't pay $50,000.00 for an in ground pool for example. Some people don't want a pool to take care of and you will NOT be able to add $50,000.00 to the price of your home and it sell just because of a pool. Can you kind of see what I am getting at?
MAKE SURE THE IMPORTANT THINGS ARE OK!!
Your roof, water heater, ac/furnace, windows are the most important things that buyers want to know the age of. Make sure you take care of those. service them, etc. The buyer doesn't want to buy a house just to have to replace the roof in 3 months.
CURB APPEAL IS VERY IMPORTANT!!
Most of my buyers do a drive-by before asking me to see a home. It is very important that your landscaping don't look like a wildflower field, your paint isn't chipping and peeling, your siding isn't hanging off the house etc. Get a power washer out-clean. Re-paint the porch if it needs it. Stain the deck again if need be. CLEAN OUT YOUR GUTTERS! Make sure the lawn is mowed. Check your screens and windows, make sure they are in good shape, no one wants a broken window. Fix any broken fences. Put a fresh welcome mat out. Make it look inviting, fresh and add some color. It is very important!! Make sure it looks great outside!
MAKE IT APPEALING FOR THE BUYERS!!
Once you have the outside looking great, move to the inside. Go outside, close your eyes and remove yourself from the house in your mind. Pretend that you have never seen this house before and you want to buy one. Depersonalize it. Now, open the door and your eyes and walk in. Look around each room as if you are new to it. What do you notice, what would turn you off from buying it? Fix those things. The walls don't have to all be white or tan. Make sure they aren't loud though. Move your furniture around to the best way that makes the room look the biggest. Make sure the doors all open and close ok and don't squeak. DECLUTTER the crap out of your house. Do you have to remove all of your pictures? No. Just make sure there aren't a ton of them. You want the buyer to look at the house, not your family and friends. Buyers are nosy! haha, take that away so they focus their attention on what the house has to offer. Clean the carpets. Clean your baseboards and ceiling fixtures. The cleaner it is, the more the buyer feels that it has been taken care of, and in turn is more apt to buy it. Clean your countertops off. Only keep what's necessary out. This applies to ALL surfaces in the home. Make sure your refrigerator and oven is clean and decluttered, inside & out. Make sure your closets are straightened. Make sure your shower and toilet is clean, keep the lid down. Sweep & organize the garage. PUT AWAY ALL VALUABLE ITEMS!! Their agent with be with them, true, but a lot of times the agent can't watch every member every second. Due diligence on your part will ensure these items are safe. CLEAN, CLEAN, CLEAN.
MAKE SURE YOUR HOUSE DOES NOT SMELL DISGUSTING!!
You don't' want a good smelling scent to be overbearing either though. I always suggest a fresh scent or baked goods scent, but not too many. Some people have allergies and asthma.
You also don't want your house to smell like sewage, bathroom, strong smelling food if you can help it, pets, garbage or cigarette smoke. If you are a smoker, you really need to consider febreezing the heck out of your house and start smoking outdoors. If you can see the smoke on the walls, paint them. If you have pets, do whatever you have to do to make sure they can't even tell you have pets, because they can't smell them. The only way they should be able to tell is by seeing their food & water dishes.
For a complete "To Do" list, Hit me Up!! Email, call or text me and I'll send you one. Or I can come out to your house and tell you what you need to do and what isn't necessary!
Any questions?? Just ask!